Panhandle Area Health Network
Mission:  To improve health outcomes in rural counties with quality health education and resources.
Vision:  Our vision is to collaborate with other providers throughout the Panhandle area so that Florida can be the healthiest state in the nation
Service Area:  Calhoun, Liberty, Holmes, Jackson, and Washington Counties.
According to the Florida Department of Health, in 1993 the Legislature set in motion the establishment of rural health networks (RHNs) for the state per Section 381.0406, Florida Statutes.  Our focus is on the development or improvement of health care services in rural and medically underserved communities.  We strive to improve access to quality health care for rural residents.  There are nine RHNs in the state of Florida and PAHN currently provides the following services:
Hospital Medical Staff Credentialing

The process of verifying medical credentials is a means to ensure that staff members who serve in our rural settings have met certain standards.   Panhandle Area Health Network, Inc. (PAHN) has a medical credentialing program known as Panhandle Credential Verification Organization (PCVO).  We provide "Primary Source Verification" of all applicants for hospitals that we currently serve.  This primary source verification credentialing is a process of verifying education, training, peer references, board certification, current licensing, work experience, National Practitioner Data Bank reports, Office of Inspector General, and current insurance coverage of all MDs, DOs, ARNPs, CRNAs, PAs that apply for privileges at our hospitals.  This ensures that medical staff members who serve in our rural settings have met the required standards for their medical position.  This also ensures that patients are receiving quality and safe healthcare.  PCVO serves hospitals, not doctor's offices and is located in Jackson County, Florida, which borders other rural counties in Alabama and Georgia.  Please contact Annie Hollister, PCVO Program Director at 850-573-6715 or by email at pahn_ahollister@embarqmail.com, to learn more about this service.
Prescription Assistance Program        
This Program is designed to help provide free or low cost medication for those of any age who cannot afford them. We act as advocates for our clients and work in partnership with their physicians and the pharmaceutical manufacturers.   The
Prescription Assistance Program has provided services to thousands in our 5 County service area.  If you need help getting your prescription medicines give us a call.  We will always try to help. Please contact our staff at phone/fax # 850-482-5771 or PAHNPAP@gmail.com, to learn more about this service.
Other Activities:
Obesity Initiatives – (Obesity Tips Sheet)
Community Partnership Development
Community Outreach
Internship Opportunities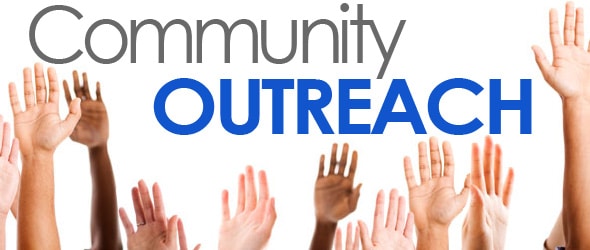 Physical Address:
Panhandle Area Health Network
5035 Hwy 90 East, Suite B
Marianna, FL  32446
Phone/Fax: 850-482-5771
Billing Address:
Panhandle Area Health Network
Attn:  Melissa Spear, Bookkeeper
3017 Powell Road
Tallahassee, FL 32308
Board of Directors
James Clemmons, MD, Board Chairman
Local Physician and Educator
Chipley, Florida
JoAnn Baker, Administrator
Doctors' Memorial Hospital
Bonifay, Florida
Trish Brannon, Accountant
Marianna Health & Rehab
Marianna, Florida
Darren Evans, PharmD, MPH, CPh, Bureau Chief
Florida Department of Health Public Health Pharmacy
Tallahassee, Florida
Peggy Deason Howland RN, CEO
Liberty Community Health Care, Inc.
Hosford, Florida
Joseph Sherrel, MD
North Florida Pediatrics Associates
Marianna, Florida
Ex officio
Rob Thomas, DrPH, EdD, MBA, CEO
Panhandle Area Health Network
Tallahassee, Florida